News
Corona virus statement and re-opening date of Monday, May the 17th
To all of our lovely guests and friends,

We are hibernating once again and with health and direction, we will be here to welcome you back in person as soon as conditions allow. We are currently looking to Monday, May the 17th to re-open completely.
We are here for you and are currently taking bookings for the future via e-mails and over the phone. Sadly however, our amazing food operation is now on hold, The hotel rooms are currently available for front line workers but without the fine dining element.(see details below).
Although we are experiencing difficult times we must embrace the times of hesitation and uncertainty as friends, colleagues and families start to get their socialising back on track.
We have  been seeing a generous flow of guests, both of old and new with the broadest smiles and showing great confidence for the measures and procedures that we now have in place.. With a continuing cautious approach and some serious common sense in place to protect us all, we are superbly confident for the future weeks and months so that comfort and confidence can shine through as normality is on the horizon…
Patience and self-restraint is an amazing thing and we all are obliged to practice these skills once again in order to put this awful situation behind us.
We will continually update where we can on social media and a new page on our website will be on-line for the duration of this extraordinary situation so that we may hopefully present a clear picture to you of our abilities and intentions.
Accommodation is open and normality is firmly on the horizon 
So we are here, almost back to normal, as far as the new normal might dictate, There are some changes to observe and to self implement by our guests. Signs are spread around to help everyone so please help us to help you to keep safe and enjoy our hospitality.
New menus and new service practices are in place and this will be the norm for the immediate future.
However, when we are allowed we will be more than ready to resume from where we left off.
Currently, we are open to receive guests and we are able to offer a full service.
We have taken the opportunity to remove some of our tables in the restaurant and have framed Perspex screens between tables to allow for safer eating and relaxation for our guests. It will seem rather alien to anyone who knows us but over time I'm sure it will be seen as quite acceptable and of course, as we are allowed, the screens would be removed and the original normal service resumed…………. happy days 🙂
Eat Out To Help Out was amazing with the buzz and emotion of friends old and new visiting and allowing us to offer our hospitality and touches of being spoilt once again in our lovely hotel. The response was quite amazing and a huge thank you to everyone for trusting us to look after you and a huge thank you to all of our staff for staying with us over the last troubled months and being part of the Cotford family now and going forward….
Eat out to help out and beyond….
In view of the success of Eat Out To Help Out, we are now finding ourselves busier than of past times and with the new restaurant layout and the new PPE fixtures in place, confidence is high with Dinner tables being taken up throughout the week, Afternoon Teas and Sunday lunches more than ever..
Please phone the hotel as normal to make your booking and we very much look forward to seeing you in the near future
We are now also in the position where we are able to offer a full hotel accommodation service with an option to eat in your rooms rather than the restaurant if you prefer.. We can offer a bed and breakfast package to including a contact-free Continental breakfast tray outside the room for your enjoyment if you prefer this to a restaurant breakfast, in the privacy of your hotel room.
The public areas of the hotel, being the lounge, the bar, the restaurant,  and all the bedrooms have been sanitised and refreshed with your comfort in mind and look amazing 🙂
The very best of health to you all, your families and friends and over the coming days, weeks and months , we warmly look forward to seeing you all once more,
Fondest wishes from Barbara and Chris and all the staff xx
Please contact us by phone or e-mail and if we are able to help or advise.
For now from Chris, Barbara and all the staff here at The Cotford Hotel and L'amuse bouche Restaurant, Great Malvern,
we await your arrival and to be given the chance to pamper you all after such a long and arduous period of time.
 **WE ARE HERE AND ARE NOW TAKING BOOKINGS FOR
THE HOTEL AND RESTAURANT**
Cancellation Policy…….
Upon booking and confirming your reservation in the restaurant with a credit/debit card, a contract between you, the guest and us, The Cotford Hotel and L'amuse bouche Restaurant exists.
With afternoon tea, the full amount becomes payable should should the event be cancelled by yourselves less than 48 hours prior to the agreed date and time of arrival.
For Lunch and Dinner bookings the card given upon confirming your booking will be charged £25 per person for failure to turn up for your table and £20 per person if cancelled within 24 hours of the arrival time and if we are unable to re-let the table.
Please e-mail or phone to talk to us
---
We've won 'Worcestershire Restaurant of the Year 2106,2017 and 2019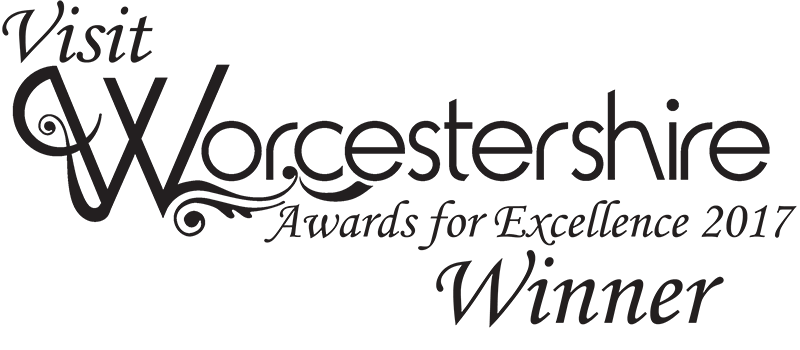 We're so pleased and thrilled to announce that we've won this amazing award for the third time in four years.
We've always aimed to provide the best dining experience for our guests and we love it when they give us positive feedback. But having independent judges support what our customers say to us is fantastic. The judges described their Cotford experience as having the 'total wow factor from start to finish with amazing attention to detail'.
This means that once again we've been judged to be the finest eating-out venue in Worcestershire and now have had the privilege to go on and represent our county in the national finals in 2016, 2017. and 2019
Having just celebrated our 12th anniversary at the Cotford makes this award and opportunity all the more special.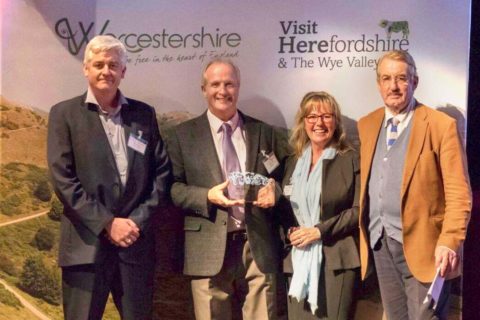 On the topic of awards, we're also proud to announce that we've been awarded a '2 AA Rosette for Culinary Excellence' for the 10th year in a row.
These amazing accolades are down to the collective strengths and dedication of the whole team at the Cotford. And we all look forward to continuing to improve and welcome guests that share our passion for great food and service.
---
Award-winning hotel & restaurant 2016/ 2017 and now 2019
We're proud to announce that  won Best Restaurant of the year at the  Visit Worcestershire Awards for Excellence 2016, 2017 and 2019. And we also came runner-up with a Highly Commended in the Best Hotel category too.
As a result of this phenomenal win we'll now be representing Worcestershire in the Visit England national awards. We're passionate about what we do and it's a real testimony to the team here who work tirelessly to deliver the very best experience for all our customers. From the friendly atmosphere of our boutique hotel to producing the highest quality food and dining experience, we all give 100% every day.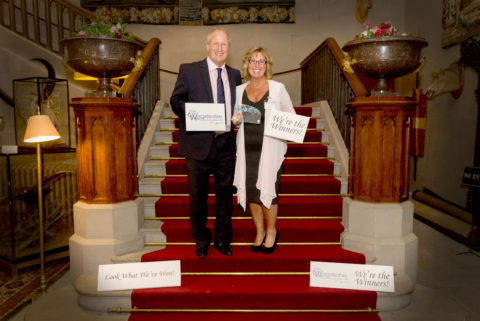 We never rest on our laurels though and we're constantly looking to improve our menu with fresh local produce, innovative techniques and classic flavours so it's great to get this amazing recognition for our approach in the restaurant.
We had a fantastic night at the awards and are very excited and honoured to represent the county. We'll keep you informed of how we get on.
---
Michelin Guide
The Cotford hotel and L'amuse-Bouche restaurant has been recommended in the new Michelin guide for 2021. Our 12th consecutive year!
---
Restaurant and chef honours
We've won 'Worcestershire Restaurant of the Year 2106,2017 and 2019
.We have the honour of being the proud recipients of these very prestigious awards and intend to persevere with new ideas and compilations to excite our guests and keep us on our toes over the coming months.
---
AA recognition
It's exciting times at the hotel and restaurant, after much planning and a lot of effort by all involved we have now been refurbished. And what's more, we were inspected by the AA and have retained our 2 coveted rosettes for culinary excellence in our 'L'amuse-Bouche Restaurant' which we have now held since 2010.
---
Award winning gardens
After 3 years of perseverance and dedication our gardens were inspected by the judges of Heart of England in Bloom and we were awarded a Gold medal and named as overall Winner of The Hotel Garden of the Year Award 2010.
---
If you'd like further information
please call or email our friendly staff.
01684 57 24 27