News
Corona virus statement
To all of our lovely guests and friends,
We are facing terribly difficult times and we must adapt as it progresses.Only recently, we launched a multi-faceted takeaway service which has had amazing initial success, however, it involves our staff having to be working side-by-side in an enclosed environment which goes against the health advice issued by the government so we feel it prudent to suspend this until we feel that no member of staff is at risk. We will continually update where we can on social media and a new page on our web site will be on-line for the duration of this extraordinary situation so that we may hopefully present a clear picture to you all of our abilities and intentions.
Accommodation
We are in a situation where we are able to offer "contact-free" accommodation to front-line workers, engineers etc.. We are able to offer a bed and breakfast package to including a contact-free Continental breakfast tray outside the room for your enjoyment in the privacy of your hotel room.
The public areas of the lounge, the bar and restaurant in the hotel are not available at this point in time, however, if there's anything we can do to help with accommodation for those personnel most needed please don't hesitate to contact us..
Please contact us by phone or e-mail and if we are able to help, then we will.
Our hearts and fondest wishes go out to you all and we request that once the world returns to normal, we are able to once again, look forward to a welcoming smile, a friendly handshake, embrace where it is the norm, be warm to each other and pick up where we left off.
For now though from Chris, Barbara and all the staff here at The Cotford Hotel and L'amuse bouche Restaurant, Great Malvern,
its hibernation time……zzzzzzz
---
We've won 'Worcestershire Restaurant of the Year 2106,2017 and 2019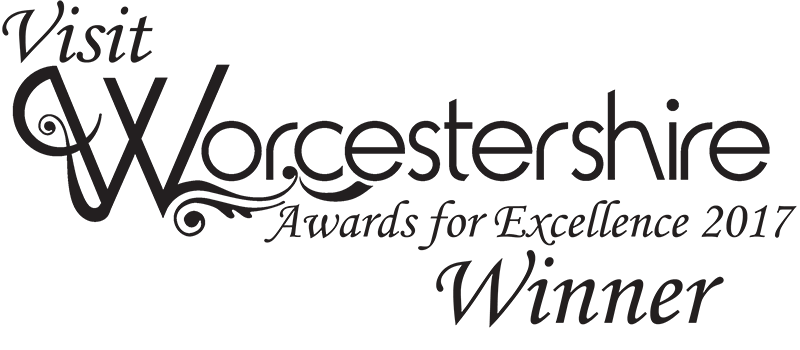 We're so pleased and thrilled to announce that we've won this amazing award for the third time in four years.
We've always aimed to provide the best dining experience for our guests and we love it when they give us positive feedback. But having independent judges support what our customers say to us is fantastic. The judges described their Cotford experience as having the 'total wow factor from start to finish with amazing attention to detail'.
This means that once again we've been judged to be the finest eating-out venue in Worcestershire and now have had the privilege to go on and represent our county in the national finals in 2016, 2017. and 2019
Having just celebrated our 12th anniversary at the Cotford makes this award and opportunity all the more special.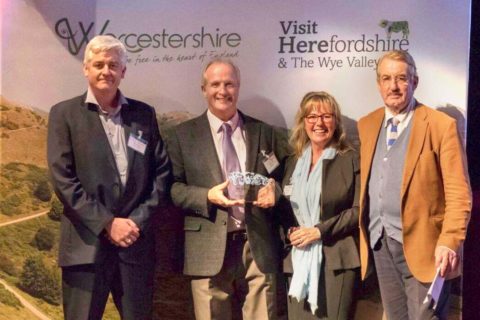 On the topic of awards, we're also proud to announce that we've been awarded a '2 AA Rosette for Culinary Excellence' for the 10th year in a row.
These amazing accolades are down to the collective strengths and dedication of the whole team at the Cotford. And we all look forward to continuing to improve and welcome guests that share our passion for great food and service.
---
Award-winning hotel & restaurant 2016/ 2017 and now 2019
We're proud to announce that  won Best Restaurant of the year at the  Visit Worcestershire Awards for Excellence 2016, 2017 and 2019. And we also came runner-up with a Highly Commended in the Best Hotel category too.
As a result of this phenomenal win we'll now be representing Worcestershire in the Visit England national awards. We're passionate about what we do and it's a real testimony to the team here who work tirelessly to deliver the very best experience for all our customers. From the friendly atmosphere of our boutique hotel to producing the highest quality food and dining experience, we all give 100% every day.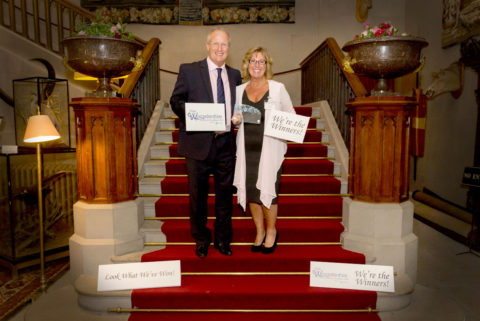 We never rest on our laurels though and we're constantly looking to improve our menu with fresh local produce, innovative techniques and classic flavours so it's great to get this amazing recognition for our approach in the restaurant.
We had a fantastic night at the awards and are very excited and honoured to represent the county. We'll keep you informed of how we get on.
---
Michelin Guide
The Cotford hotel and L'amuse-Bouche restaurant has been recommended in the new Michelin guide for 2020. Our 12th consecutive year!
---
Restaurant and chef honours
We were awarded runner-up in Worcestershire Restaurant of the Year and Chef of the Year in 2008 and runner-up Chef of the Year for Worcester and Warwickshire combined in 2012.
---
AA recognition
It's exciting times at the hotel and restaurant, after much planning and a lot of effort by all involved we have now been refurbished. And what's more, we were inspected by the AA and have retained our 2 coveted rosettes for culinary excellence in our 'L'amuse-Bouche Restaurant' which we have now held since 2010.
---
Award winning gardens
After 3 years of perseverance and dedication our gardens were inspected by the judges of Heart of England in Bloom and we were awarded a Gold medal and named as overall Winner of The Hotel Garden of the Year Award 2010.
---
If you'd like further information
please call or email our friendly staff.
01684 57 24 27